---
Sell My Peugeot
Is it time to sell your Peugeot to help release some quick cash or perhaps to fund a new car purchase? Scotland's Car Buyer may be able to help. Our instant valuation tool can provide a quick and easy quotation for your vehicle in just a few minutes. Simply enter in your vehicle details and contact information and we will assess the value of your Peugeot based on mileage, age, model and condition.
Peugeot Used Cars
Peugeot started life as a bicycle manufacturer in 1830 and since then has become one of the world's most internationally recognised car manufacturers. The Peugeot brand has recently become well known for its environmentally friendly cars ranking as the second lowest for average CO2 emissions in Europe.
The Peugeot brand has a long standing history of success in motor sport with participation in F1, Le Mans and the World Sportscar Championship. It's no surprise that Peugeot look to rely on this with their modern consumer cars with the launches of models such as the 208 GTi or 308 GTi 270 Sport.
Peugeots are great cars to sell and buy as the newer models are now packed with state-of-the-art technology as standard. Features like Active City Braking technology, Reverse Cameras and Keyless Entry can be found on most models and as such, make it an attractive vehicle for those on a budget.
In terms of reliability Peugeot has worked hard to battle the industry stereotype that French cars are unreliable. In 2016, Peugeot rose from 10th to 5th in manufacturer reliability ratings.
Cost wise, models such as the Peugeot 208 are economical to run. A recent CAP Automotive survey showed that the 208 could save a driver on average £1,551 after depreciation, fuel costs, road tax and service & maintenance versus nearest competitors (such as the Volkswagen Polo). It is no shock therefore that the Peugeot remains a popular choice for drivers looking for a family friendly, technology packed, easy to drive car.
---
Peugeot Models we're looking to buy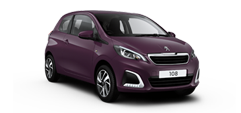 Peugeot 108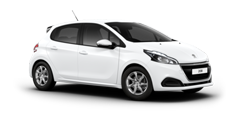 Peugeot 208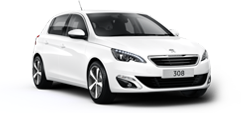 Peugeot 308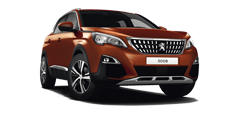 Peugeot 3008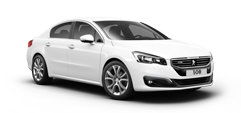 Peugeot 508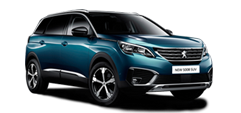 Peugeot 5008
---
Why you should sell your Peugeot to us.
Our team have decades of experience buying and selling a wide range of Audi cars. We look to provide you with a quick and clear valuation, with no hidden fees or complications. Our stress-free approach helps you sell your used Audi online without any hassle.
Selling your Audi directly to us in exchange for cash can also put you in much better position for buying a new car as supposed to part-exchange.
---
We will buy any car, any make and any model...