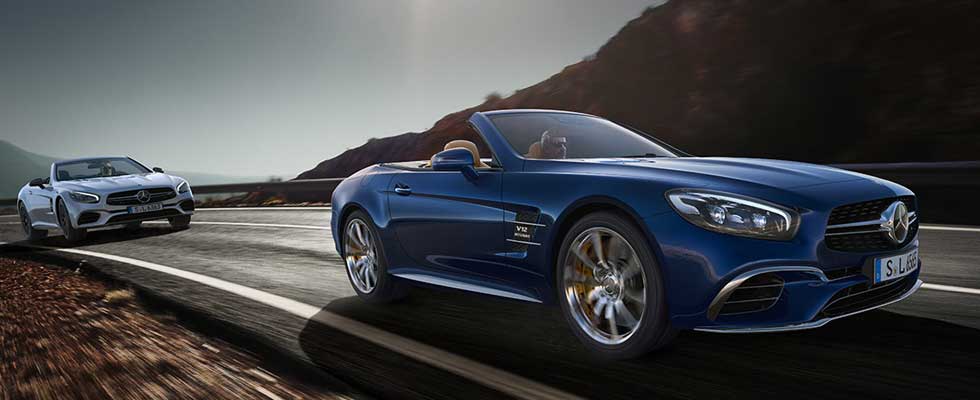 ---
Sell My Mercedes
Are you thinking about selling and changing your Mercedes-Benz for cash? By using our quick online valuation tool we can provide you with a no obligation and hassle-free quote for your Mercedes-Benz in just a few clicks. All you have to do is use our valuation tool by entering your vehicle registration number and mileage, and we will do the rest for you.
Mercedes Used Cars
Mercedes-Benz vehicles are well known for their luxury and elegant design. Whether it's the economic running costs of a Mercedes-Benz A Class or the sport performance of a Mercedes-Benz SLK class, it's a high-end manufacturer of cars.
Mercedes have invested in their vehicles in recent years to compete with the likes of BMW, Audi and Jaguar in not just the executive saloon class but also the SUV marketplace. Mercedes-Benz had intentionally made in-roads to compete in newer markets. The Mercedes-Benz CLA class brings all the elegance and luxury of the CLS range but with the practicality and price of the C-Class model. The ever popular Mercedes-Benz GLA is the brand's answer to marketplace demand for SUV style vehicles. Furthermore, it is worth noting that the GLA is regularly highlighted as a car that has a slow depreciation value, retaining around 63% of its initial retail price.
As Mercedes-Benz buying experts we're always happy to value all vehicles classes in the Mercedes-Benz vast vehicle range including A-Class, B-Class, C-Class, CLA Class, GLA Class, GLC Class, GLE Class, SLK Class, M Class, CLS Class and S Class Mercedes-Benz vehicles
---
Mercedes Models we're looking to buy

Mercedes-Benz A Class

Mercedes-Benz B Class

Mercedes-Benz C Class

Mercedes-Benz CLS Class

Mercedes-Benz E Class

Mercedes-Benz G Class

Mercedes-Benz GLA Class
Mercedes-Benz GLC Class

Mercedes-Benz GLE Class

Mercedes-Benz GLS Class

Mercedes-Benz S Class
Mercedes-Benz SL Class
Mercedes-Benz SLC Class

Mercedes-Benz AMG
---
Why you should sell your Mercedes to us.
By using the online valuation tool you can quickly get an idea of what kind of quotation we can agree upon with you in exchange for your used Mercedes-Benz car. If you are expecting a different price, we do ask you to get in touch regardless as we're always happy to continue discussions and be flexible on our obligation-free valuation.
Our sales team are not pushy or aggressive and we look to try make the selling process as straight forward and easy as possible for you.
---
We will buy any car, any make and any model...