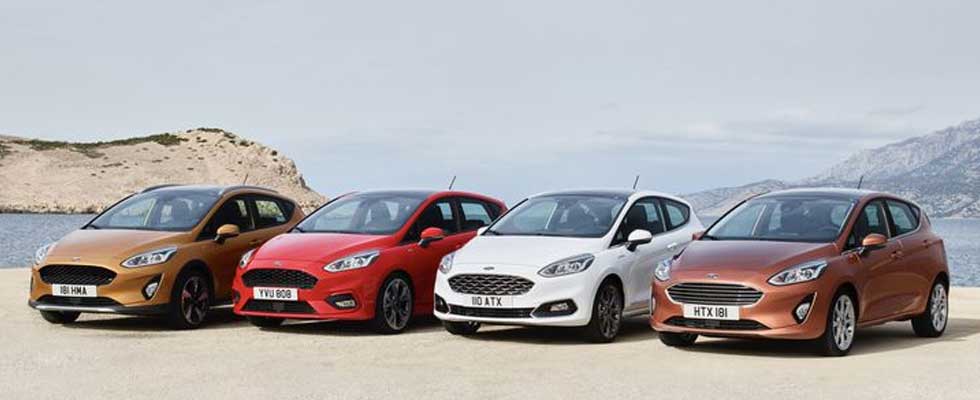 ---
Sell My Ford
If you want to avoid the hassle and cost of selling your Ford car online, using our online valuation service may be a better alternative. Simply input your registration number, mileage and we can send you an honest valuation of your car. By selling your Ford directly to us, you don't need to worry about setting up adverts and profiles on car auction sites. Nor do you need to leaflet your local community with "Ford for sale" adverts.
Ford Used Cars
The original American car, the Ford motor company have been manufacturing affordable cars for over a century. As the fifth largest automaker in the world, Ford cars have been popular throughout the century for families, racing drivers, youngsters, elderly couples and more.
In the UK Ford are well-known for their range of hatchbacks and hot-hatch cars. Models such as the Ford Ka, Ford Fiesta, Ford Focus and Ford Mondeo have been hugely popular cars that provide everything a driver needs at an affordable price. More recently Ford have brought over more American style models such as the Ford Mustang, Ford Ranger and Ford Edge to meet the demand for big, better and more higher performance cars.
Depreciation for Ford vehicles tends to be in keeping with industry averages, though it's worth noting that the Ford Focus RS does hold a residual value of 66.2% after 3 years/30,000 miles. Ford is a brand that everyone knows and trusts, and with so many on the road, it's not a surprise that it's a common pick for drivers who want a no-nonsense second-hand car.
---
Ford Models we're looking to buy

Ford Ka

Ford B-Max

Ford C-Max

Ford Edge

Ford Fiesta

Ford Focus

Ford Fusion

Ford Galaxy

Ford Kuga

Ford Mondeo

Ford Mustang

Ford S-Max
---
Why you should sell your Ford to us.
Just because Ford cars are so popular in the UK, there is a huge supply of Fords available to car dealerships. As such, if you're looking to leverage your Ford for a part-exchange you may find that your valuation isn't particularly competitive.
Our service differs due to the special network of dealerships we work with. Because of this, we can always hunt to get you're the most competitive price and do so without any fuss or effort if you use our online valuation tool.
---
We will buy any car, any make and any model...